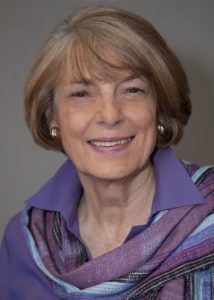 Sarah Hobson
I am delighted to be joining the West Marin Fund and working with our board and staff to support the diverse communities and many non-profits that serve the area. The Fund has established a lot in its first five years – the twice-yearly skill-building workshops and community grantmaking, our quarterly ED breakfasts and our Giving Through Youth program. At the same time, we have ambitious plans to bring in more resources to help address the critical issues that face us, such as affordable housing, educational equity, immigrant protections, and transportation. I look forward to meeting and learning from the many people and organizations that contribute to and help sustain our communities.
We continue to be grateful to the donors who use the Fund to invest in West Marin's future, as we address our community challenges together. We celebrate all the ways we come together as strong local communities, and we invite others to partner with us in giving back to the communities we love.
(For Sarah's bio, see below.)
–
Estoy encantada por juntarme al West Marin Fund y por colaborar con nuestra mesa directiva y nuestro personal para apoyar a las comunidades diversas y las muchas organizaciones sin fin de lucro que proveen programas y servicios para beneficiar al Oeste de Marin. West Marin Fund ha desarrollado mucho en sus primeros cinco años – las capacitaciones y las becas comunitarias que llevamos a cabo dos veces al año, los desayunos para los Directores Ejecutivos que ofrecemos cuatro veces al año, y nuestro programa para introducir y educar a los jóvenes acerca de la filantropía, Giving Through Youth. A la vez, tenemos planes ambiciosos para atraer a más recursos para apoyarnos en responder a las cuestiones críticas que enfrentamos: tales como la vivienda asequible, la equidad educativa, protecciones para inmigrantes, y el transporte. Estoy animada por conocer y aprender de las muchas personas y organizaciones que contribuyen a nuestras comunidades y que ayudan a sostenerlas.
Seguimos siendo muy agradecidos a los donantes que aprovechan del West Marin Fund para invertir en el futuro del Oeste de Marin, mientras abordamos juntos los desafíos que enfrentan a nuestras comunidades. Celebramos todas las maneras en que nos unimos como comunidades locales y fuertes, y les invitamos a otros a juntarse con nosotros en regresar algo a las comunidades que amamos.
Sarah Hobson
Executive Director
sarah@westmarinfund.org
–
Sarah Hobson joined West Marin Fund in May 2017 as its first full time Executive Director. She brings to the Fund her extensive grassroots and philanthropic experience supporting rural communities and their organizations on four continents, including North America.  From 2003-2015, she was Executive Director of New Field Foundation, a Bay Area funder supporting rural women's organizations and food sovereignty in sub-Saharan Africa. As a founding steering committee member (2012-15) of the Global Alliance for the Future of Food and the AgroEcology Fund, she played a key role in developing philanthropic support for sustainable food systems and healthy environments based on principles of resilience, regeneration, equity, diversity and collaboration.
From 1998-2003, Sarah served as Executive Director to the International Development Exchange and developed a partnership program with community-led organizations in seven countries including Mexico and Guatemala, along with community educational programs in the Bay Area. As a published author and documentary filmmaker, she has worked with marginalized communities to give voice to their perspectives and priorities.
Sarah moved from England to the Bay Area in 1998 and settled in Inverness in 2003. She brings to the West Marin Fund her ongoing commitment to and passion for vibrant rural communities, non-violence, and creative solutions to pressing problems. She served on the board of the Dance Palace from 2009 to 2014, was a member of the West Marin School PTA while her son was at school there, and loves spending time in her garden, on the beach, and learning about indigenous plants.