On March 29, 2018, West Marin Fund hosted a Skillbuilding Workshop at the Dance Palace in Point Reyes Station. Many thanks to all presenters, volunteers, and attendees for such a successful event.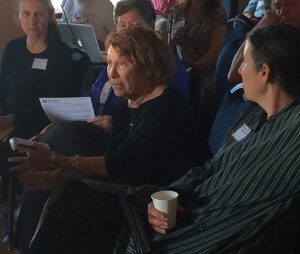 Our presenters shared some very useful resources as follows:
Fiscal Sponsorship: How to make it work for all involved with Mary O'Mara, Co-Founder & Executive Director, MarinLink
Comparison of Starting a New 501(c)(3) Organization with Using a Fiscal Sponsor
"Fiscal Sponsorship: A Hidden Resource for Nonprofit Entrepreneurs" from Nonprofit Quarterly, Feb 21, 2018
Financial Transparency: Addressing your tax and accounting questions with Mark Mumm, CPA
Financial Transparency & Financial Management from the National Council of Nonprofits
Fundraising in These Weird Times: What's new, what's hot, what's over, what's not with Kim Klein, Klein & Roth Consulting
Fundraising in These Weird Times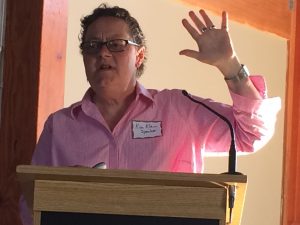 Attendee comments:
"This was invaluable.  Thanks so much!"
"I love the dynamic speakers."
"This was outstanding."
Why Workshops?
Many nonprofit organizations lack the funds and person-power to send their staff to training workshops where they can boost their knowledge and learn new skills.  This is especially problematic in a rural area such as West Marin, where attending most trainings requires well over an hour's drive each way.
One of the West Marin Fund's most popular services is the shared learning, skillbuilding workshops we offer our local nonprofits for free, the subjects of which are based on requests from the field.
Equally important is the too-rare opportunity to meet with colleagues in an informal setting. Each workshop ends with a reception of wine and cheese, meet and mingle, compare and collaborate.