In August 2020, the West Marin Fund conducted an online survey of fifty West Marin nonprofits. The following results were compiled and analyzed by a local nonprofit consulting firm, Mission Met.
Key Findings
Workforce
The total workforce (employees and volunteers) of West Marin nonprofits dropped by 33% during the first half of 2020.
Programs
96% of the survey respondents either cut at least one program, canceled at least one program or event, reconfigured a program or event, or closed a facility.
Over 50% of the respondents reported a decrease in effectiveness and impact.
Smallest Nonprofits
West Marin's smallest nonprofits are being disproportionately impacted by COVID compared to larger nonprofits.
Biggest Challenges
Moving forward, the two biggest challenges that these nonprofits are facing in response to COVID are adapting programs and raising funds.
PPP
Funding from the federal Paycheck Protection Program was acquired by 54% of the qualifying nonprofits, helping to defer COVID's impact.
---
Moving forward
In an analysis of short answer questions, fundraising and programming are viewed as both the biggest challenge and opportunity.
---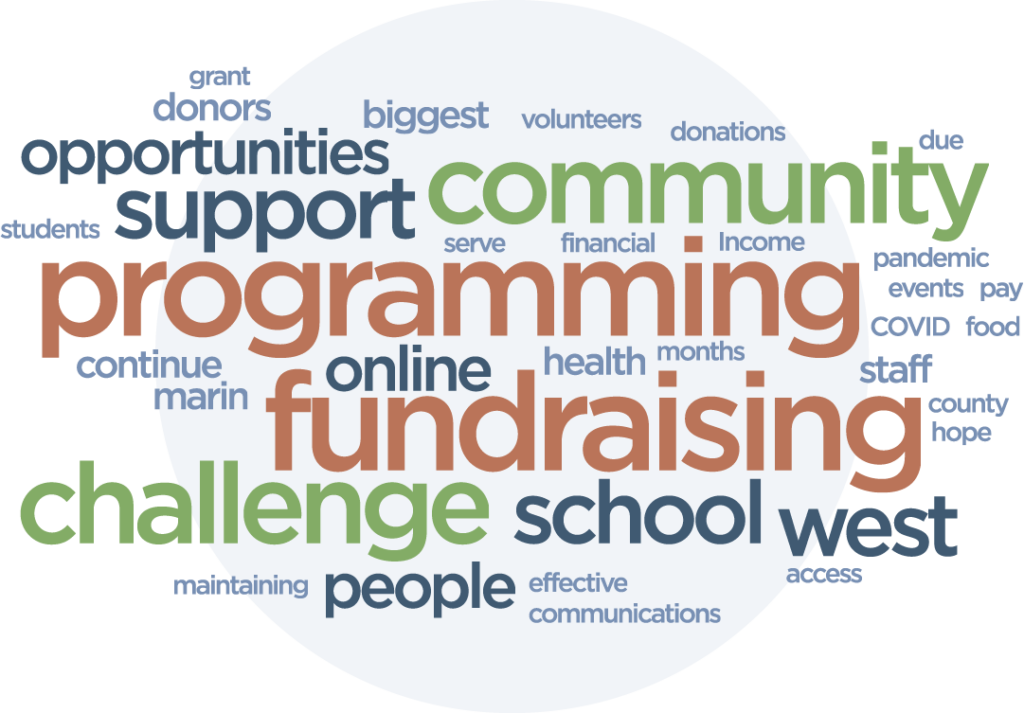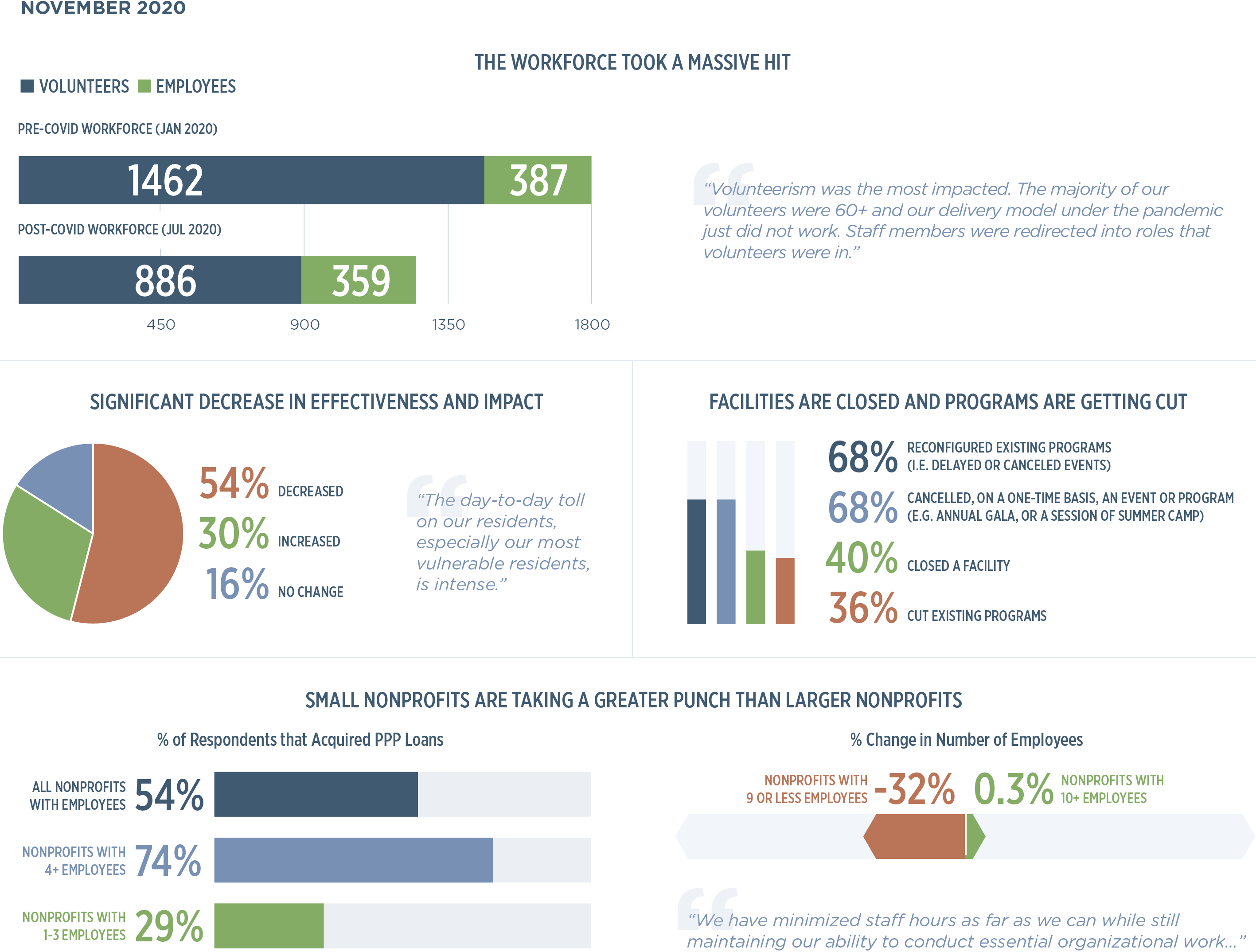 ---